The NCSRC invites you to participate in a 5 minute survey on educational needs for our members. Please click on the link below. Thank you for your help. The results will be shared in the next quarters NCSRC Times. Thank you.
Here is the live link and QR code for the NCSRC survey:
https://unccchhs.co1.qualtrics.com/jfe/form/SV_9nVE2nT9hQE7CzX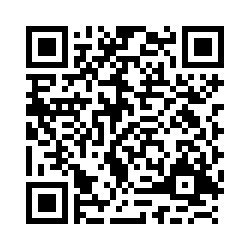 The NCSRC Times are now on the webpage for everyone to see.  See "News Submission" if you have something of interest that you would like to submit.
Kettering National Seminar is offering the ACCS Review seminar on October 1,2, 2019.  See details on the brochure here.
Registration is now open for the 41st Annual NCSRC Symposium September 11-13, 2019, in Asheville, NC. 
See the brochure here.
You may register online for the symposium here.
The hotel for the symposium is the Crowne Plaza Hotel.
Updated – The group reservation code still is NSR.
The NCSRC Symposium is September 11-13, 2019.  Vendor information may be seen here. 
or here to register and pay by check 
Now is the time to nominate for the Gail Gane Educator of the Year Award, the Practitioner of the Year Award, the Harvey Jacobs Leadership Award, and the Physician of the Year Award.
The next NCSRC Open Forum presentation will be at the Symposium in Asheville, NC on Wednesday, September 11, 2019. You're invited to submit and present a research abstract related to all areas of Respiratory Care.  Click here for more information.